Exp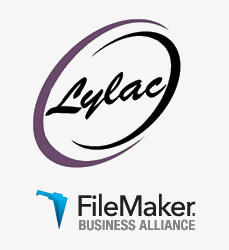 erience translates into cost effective solutions
Lylac Inc. has been developing custom relational database applications since 1984. These applications prove to be cost effective and stand the test of time as many have been in use for over a decade.
Lylac takes the time to get to know your business, getting a solid understanding of your data management needs and your workflow in order to develop streamlined solutions for your business.
Hospitals, Law Firms, Accountants, Daily Newspaper, Oil Companies, Environmental Engineers, Manufacturing Firms, Printing Companies and more have all commissioned Lylac to create custom solutions to meet their needs.
Lylac has the ability to quickly assess your companies needs, develop a custom system and implement the system into your daily operations.
Lylac Inc. is proud to announce that they have been accepted into the FileMaker Pro Business Alliance based on their expertise in developing and deploying FileMaker Pro powered solution.