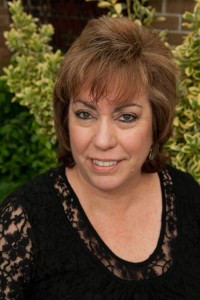 Lynda LaCour has been developing sustainable software applications that are flexible, cost effective and stand the test of time.  With over three decades of experience, Lynda started as an independent consultant developing custom tailored solder defect tracking systems for Hazeltine Corporation and Cardion Electronics. After her successful development and implementation of  the solder defect tracking systems, she went on to create custom database applications for Newsday, ERM Northeast and Northville Industries.
In 1988, Lynda worked for the Law Firm, Paul, Weiss, Rifkind, Wharton & Garrison developing sophisticated database applications used in court during a high profile white collar crime case. In late 1993, Lynda created a Time Collection system for Dartmouth Hitchcock Medical Center's Payroll Department and a Surgical Instrument Sterilization System for DHMC's Central Reprocessing Department.  Subsequently, she developed custom applications for a number of departments at Dartmouth Hitchcock Medical Center and at Dartmouth College.
Since returning back to Long Island in 2000, Lynda has worked with many firms including Long Island Business News, Toledo Group, Fricke Memorials, East End Inspection Agency, DCA Horticultural Services, and Ivy League Day School while continuing to support the Veterans Administration Medical Center in White River Junction VT and Dartmouth Hitchcock Medical Center.
Lynda LaCour is proud to announce that in 2013 Lylac Inc was accepted as a FileMaker Pro Business Alliance Member based on her expertise in developing and deploying software applications on the Claris FileMaker Platform.