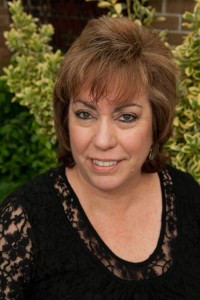 Lynda LaCour has been developing sustainable software applications that are flexible, cost effective and stand the test of time for over thirty-five years.
Lynda started as a quality assurance Engineer for Hazeltine Corporation and worked with an outside consulting firm to resolve deficiencies in Hazeltine's manufacturing process.  She was instrumental in developing a custom software program to track processes and solder defects.   Realizing that her true passion was developing custom software, she left Hazeltine to start up her own custom software development business. 
While on Long Island, she went on to create custom database applications for many companies including Cardion Electronics, Newsday, ERM Northeast and Northville Industries.
In 1988, Lynda worked for the Law Firm, Paul, Weiss, Rifkind, Wharton & Garrison developing sophisticated database applications used in court during a high-profile white-collar criminal case. Lynda relocated to New England and in late 1993 created a Time Collection system for Dartmouth Hitchcock Medical Center's Payroll Department and then developed a Surgical Instrument Sterilization System for DHMC's Central Reprocessing Department. Due to the success of those programs, she continued developing custom applications for several departments at Dartmouth Hitchcock Medical Center and at Dartmouth College.
Lynda returned to Long Island in 2000 and since then has worked with a variety of companies. She can quickly understand and assess the needs of a company in order to develop custom software which will help that company meet their needs and then works with them to successfully implement that system into their daily operations. Lynda's customer list is eclectic, and she enjoys learning about all types of industries.
In 2013 Lynda's company, Lylac Inc, was accepted as a Claris Partner based on Lynda's expertise in developing and deploying software applications on the Claris FileMaker Platform. Lynda enjoys and endorses this platform due to its flexibility and reliability as well as being secure and powerful.